Our holiday gift guide wraps up today with suggestions for toys that are good for sensory integration and/or those with autism. There's still 11 days left until Santa Claus comes to town, so if you haven't finished your holiday shopping, here's a great place to start.
Parts 1-3 of the gift guide focused on auditory development, motor skills and encouraging language, respectively. A primary goal of these lists is to encourage kids to put down their smart devices so they can engage in more hands-on activities and hone their senses and skills.
Sensory integration disorder is a common symptom of autism, in which one or more senses are either over- or under-reactive to stimulation.
As before, we'll focus on lower-cost items ($40 or less) so as not to highlight out-of-reach items.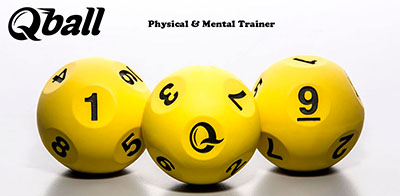 $15
Ages 3 years and up
This bright yellow tennis ball-sized rubber ball has black numbers printed on 10 dimples. These flattened dimples provide a mildly erratic path when bounced or thrown against any hard surface. QBall Extreme promotes the development of visual attention and tracking as the player watches the ball in order to drop or catch it. Try changing up the bounce surface to see how the trajectory and sound changes, or use ear plugs or a headset with your favorite music to block out noise.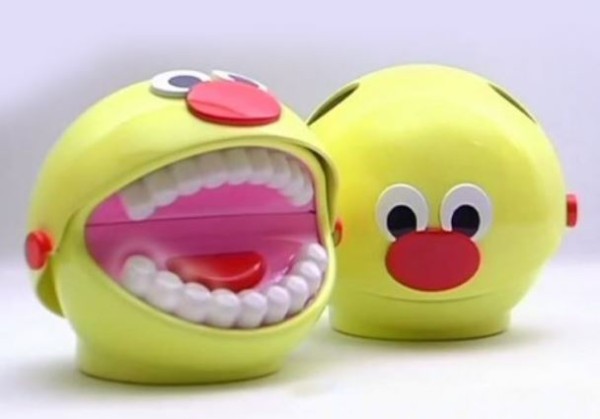 $29.99
Ages 4-7
Learning to brush teeth on their own can be a challenge for children with autism or sensory integration disorder. Brushy Ball can help ease the transition. It sits on your sink and walks kids through two full minutes of brushing with an upbeat voice that instructs what to do while the teeth light up in a colorful pattern. Children learn the tactile sensation of having a toothbrush in their mouth while being accompanied by a helpful friend. Can be set to English, Spanish or music.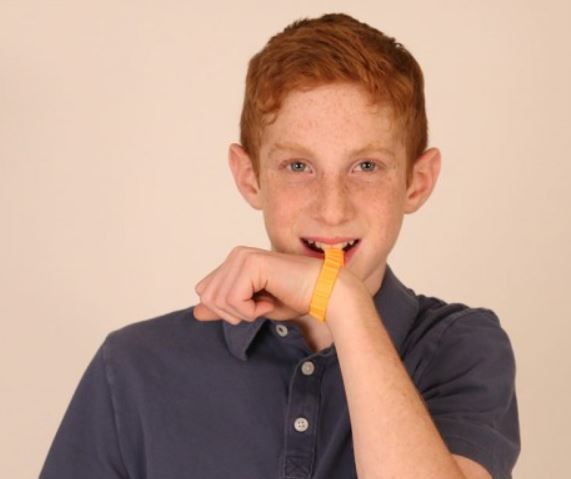 $16.99
Ages 5 years and up
Chewy Straps have a tactile texture that sensory seekers of different oral motor needs will love. Based on those colorful swim goggle traps that kids love to chew, these heavy-duty bracelets have both textured and smooth areas ideal for oral exploration. Wear them anywhere for a more productive outlet for children who like to chew. Should be used with adult supervision.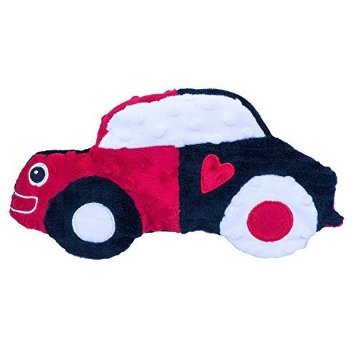 $16.95
Ages 0-3 years
For toddlers and babies with sensory issues, Ryder Rumples helps wee ones with tactile discrimination. The bold colors encourage visual tracking and attention. It's filled with soft crinkles to catch the child's attention. The exterior is a soft and textured Minky material, with no buttons or raised parts that can be pulled off. The small size is perfect for little hands to grip. Ryder Rumples is flat, so it's easy for little hands to grasp and can be folded up to take on the go. Machine washable.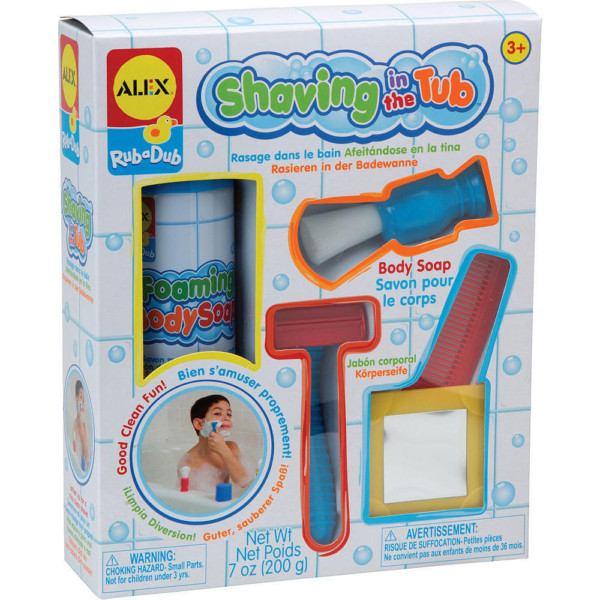 $9.99
Ages 3 years and up
Copy dad or mom by shaving in the tub while getting the feel of various sensations on the face, neck, legs or anywhere! Shaving set comes with a 7-ounce can of foaming body soap, plastic safety razor, shaving brush, comb and unbreakable child-safe mirror. As kids go through the process of wetting, lathering, shaving and rinsing, they'll get used to touching themselves with skill and confidence. And they'll also learn about the routine of daily grooming. It's good clean fun!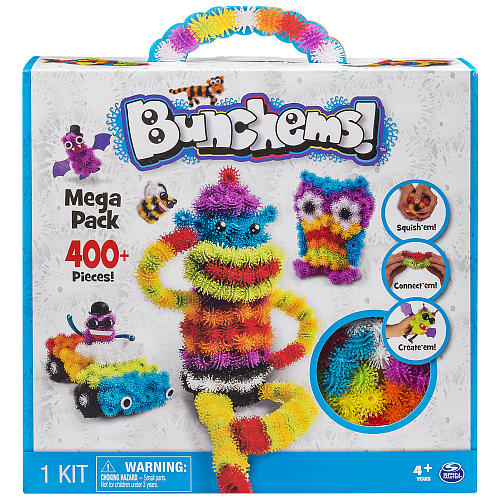 $24.99
Ages 4 years and up
Connect and create with Bunchems, the squishy colorful balls that stick to each other so kids can build and feel. Includes instructions for 36 three-dimension creations including car, monkey, bear and even an octopus! Or let your child do their own freeform design while experiencing a variety of colors and tactile sensations. Then pull them apart easily to start the fun all over again.