Winter has come. The holiday season is upon us. As we brace for an impending invasion of family, friends and frosty temperatures — holiday shopping can be an escape everyone enjoys.
Finding gifts for children with special needs around the holidays often begets high stress levels. Luckily, the 2016 Holiday Gift Guide for Children with Special Needs is available for guidance. Part 1 covered Toys for Auditory Development. Part 2 focused on Toys to Practice Motor Skills. Part 3 featured Toys to Encourage Language. And Part 4 highlighted Toys for Sensory Integration and Autism.
Here are a few favorites:
Baby Einstein Stuffed Octoplush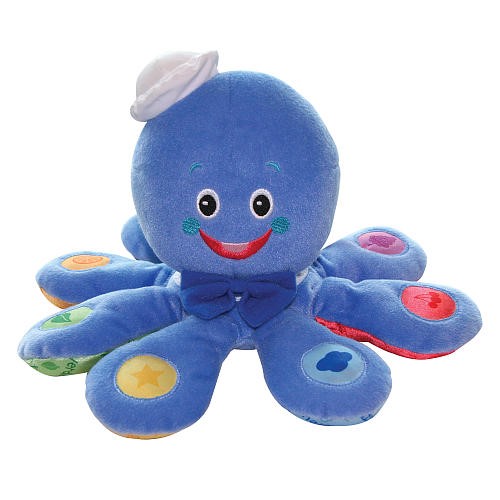 $15.99
Ages birth to 3 years
This development toy is soft, multi-textured and plush, providing both auditory and sensory stimulation for your little one starting right out the cradle. Hugging Octoplush produces a Baby Einstein melody and lets them explore tactile textures. Colorful stitched satin patches on each leg invite baby to learn color names through repetition. Each leg can be squeezed to hear color names in English, Spanish or French.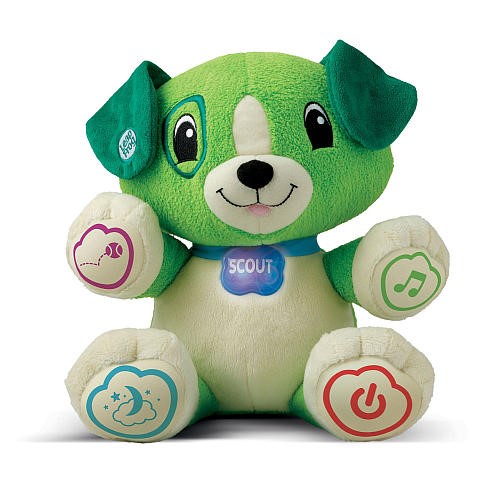 $14.99
Ages 6 months to 3 years
Snuggle up with a best friend who also helps teach kids to listen and sing along. Scout (or his female counterpart, Violet) can learn your child's name and favorite things – including food, animal and color – and can be used in both daytime learning and nighttime comfort modes. Scout/Violet will even help your child spell their own name. Just connect it to your computer, tablet or smart phone to program it to personalize. Also teaches first words, feelings and emotions, colors and counting.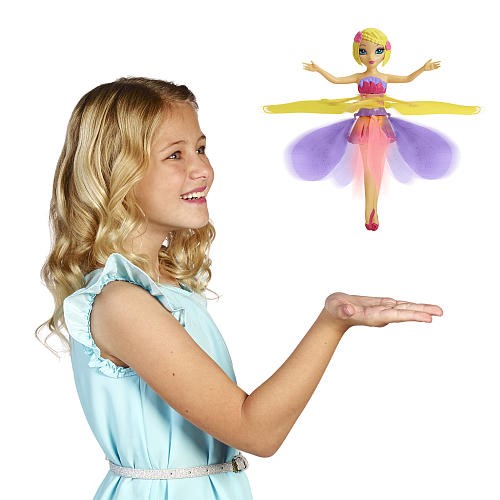 $14.98
Ages 6 to 11 years
There's nothing like having your own personal fairy who flies while being guided by the palm of your child's hand. Normally she rests on her lovely platform, but with the press of a button rises into the air. The child uses their palm to guide the fairy as it hovers about the room, promoting both fine and gross motor skills as they move with the toy. Choose from several different varieties to match your child's personal taste.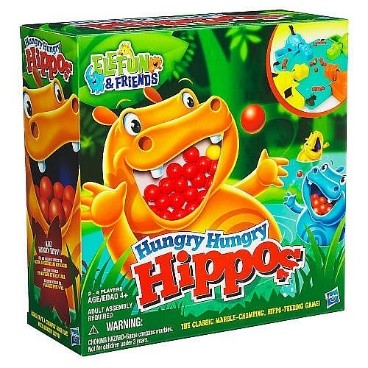 $14.99
Ages 4 years and up
There's a reason this old standby has remained a classic for years and years! Try to eat the most marbles and win the game. The repetitive motion of having the hippos munch the bright marbles is excellent for fine motor skills in the hands and fingers. It's also an ideal first game because parallel play is used along with the beginning concept of competition.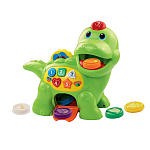 $19.99
Ages 12 months to 3 years
Everyone loves dinosaurs. Get your kid the Chomp and Count Dino for Christmas and help their language skills grow. Feed the dino a play piece and watch him eat and recognize each individual piece. He will respond with appreciative noises while introducing colors, numbers, shapes and food. Then the dino will ask questions about those topics and give your kid the opportunity to show what she or he has learned. The Chomp and Count Dino features over 130 songs, melodies, sounds and phrases.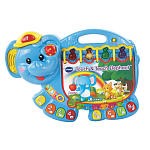 $17.99
Ages 12 months to 3 years
Create your own tall tales and go on fun adventures with the VTech Touch & Teach Elephant. Start by learning letters, shapes, numbers and more with the storybook pages. You can interact with the story by pressing the four light-up buttons. You can explore animals and numbers by pushing the appropriate buttons. Spin the roller ball on the elephant's trunk to hear funny sound effects. With over 150 songs, melodies, sounds and phrases, what story can you come up with?
Hopefully, the 2016 Holiday Gift Guide gave you some fruitful suggestions on how to spruce up the holiday season. It is also important to note December is Safe Toys and Gifts Month. All the toys found in the 2016 Holiday Gift Guide meet the safety standards of the U.S. Consumer Product Safety Commission (CPSC). Here are some general guidelines to keep in mind when shopping for toys by Kids Health from Nemours Children's Health System.
Toys made of fabric should be labeled as flame resistant or flame retardant.
Stuffed toys should be washable.
Painted toys should be covered with lead-free paint.
Art materials should say nontoxic.
Crayons and paints should say ASTM D-4236 on the package, which means that they've been evaluated by the American Society for Testing and Materials.
Keep those suggestions in mind when visiting the store or shopping online. The CPSC created a robust toy safety system by requiring independent, third-party testing laboratories. The CPSC enforced lead and phthalates limits along with stopping dangerous toy shipments at the ports. Ultimately, parents and guardians are on the front lines for toy safety issues. Supervision is key. It is also important to pay attention to product recalls.
This officially concludes the 2016 Holiday Gift Guide for Children with Special Needs. Happy holidays and safe shopping to all!