Technology has opened up a whole new world for individuals with a myriad of learning disabilities.  It's made practicing academic skills more exciting with educational games, in addition to making the classroom more accessible overall with apps like SnapType.  Several educational professionals have noted the advantages of these applications and more, and have set out to develop countless apps to benefit individuals with learning disabilities.
Here are some of the lists of apps we've covered previously:
In today's blog, I'm going to discuss 10 apps to benefit children with learning and attention issues.  This is based on the original list composed by Understood.org.
10 Apps for Learning and Attention Issues
Dyslexia Toolbox is a free app on Apple iTunes and a recent addition to the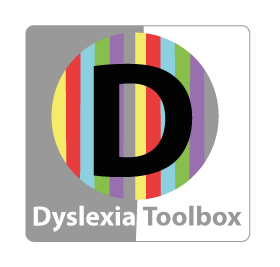 App Store.  It's an app made "by dyslexics for dyslexics," according to Gary Smith, CEO and founder of Brainbook.  There are several features in this app that could prove useful for individuals with dyslexia.
First, there's the overlay feature that allows users to turn their smartphone into a digital overlay so that they may read text through a color screen.  Smith says the use of overlays that change color and typeface are beneficial to some readers with dyslexia.  Another feature allows users to take a photograph with their phone, crop and turn text into a digital document reader and have text read aloud.
Ages: Middle school, high school
Price: Free; some features require in-app purchase
This is an interactive, paid subscription-based newspaper for children ages 7-10.  Each day there are five new news stories released on the app, ranging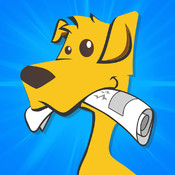 from fun celebrity stories to serious world political news.  The stories are written by experts and reviewed by a child psychologist to ensure child-appropriateness.  This news app includes 15 features like stories, puzzles, word games, and audio.  For children with auditory processing issues or difficulty with verbal reasoning, there is a "Read to Me" option.
The News-o-Matic app is available in three reading levels and also offers a Spanish option.
Ages: Grade school
Price: Trial period is free; full subscription is $4.99/month
The First Then Visual Schedule (FTVS) HD app is an excellent tool for creating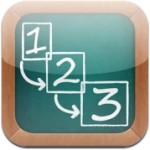 auditory and visual apps for any child.  Its simple, multi-sensory interface has great potential for use with children with "developmental or learning disabilities; anxiety or attention issues; language, hearing, or processing difficulties; or who may be learning English as a second language."
Parents may use FTVS to create schedules combining images, text, sound and even video for their children.  Adding these different items to the schedule makes it more exciting for children and as a result they are more likely to follow it than text-only schedules.
Ages: Grade school, middle school
Price: $14.99
This app is a unique, engaging way for children to build and practice fundamental math skills.  Using the app's touch interface, children learn math concepts by separating or combining different dots.  For example, the 5 dot is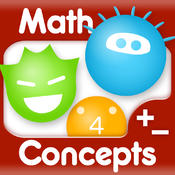 larger than the 3 dot.  If the game challenges a child to produce the value of 8, he or she must come up with a solution within the time allotted.
There are several different skill levels on this app and most problems have multiple solutions.  This is a fun way to practice math AND motor skills!
Ages: Preschool, grade school
Price: $2.99
This app is an adventure game inspired by Rudyard Kipling's poem "If."  In the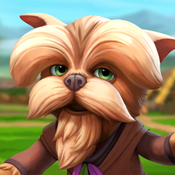 game, children learn social skills and emotional intelligence.  They create their own dog avatars and travel on a quest promoting self-awareness and positive social communication, through the fantasy world, Ziggurat.  In each chapter, children talk with other creatures, make friends and solve problems.
With the help of the wise zen-like master, YouDog, children think about and exercise choices related to core social and emotional learning skills such as gratitude, helpfulness, and regulation of fear.  Parents can view a report on their child's gameplay and skills practiced in each chapter.
Ages: Grade school, middle school
Price: First chapter is free; additional chapters require paid subscription
Oftentimes, older children find themselves stressing out and losing touch with their thoughts and feelings.  This app uses guided meditation and breathing exercises to help them relax and refocus.  For beginners, the app includes a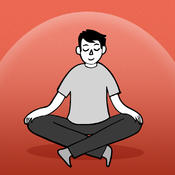 primer on how to meditate.  Then individuals can select words and images that illustrate their current state of mind.  Then the app provides a list of appropriate exercises.  It also tracks their total meditation time and how "settled" they feel.
Jamie Price is the executive director of Tools for Peace, the company behind this app.  She states, "The meditations in the app can help you get calm, clear, and focused.  They can also help you create the mental space for inspiration.  If your creative process has to do with understanding and communicating with people, the meditations are geared to help you put yourself in another person's shoes and really try to imagine their experience."
Ages: Middle school, high school (there is also a set of meditations for adults)
Price: Free; additional meditations available through in-app purchases
This app teaches young children social and academic skills, creativity and a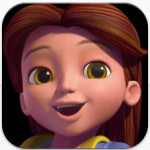 love of learning through animated storytelling.  Each chapter tells a story and features interactive games, puzzles, and songs.  There is also a "Parent's Pad" within the app, which tracks progress of each child's play and explains all of the skills and ideas they are developing during play.
Leo's Pad was developed by education experts at Stanford University to maximize learning and eliminate distractions for preschoolers.
Ages: Preschool, early grade school
Price: First chapter is free; $24.99 for all six appisodes (stories)
Voice Dream Reader is a highly customizable, text-to-speech app that can read content in a variety of voices from a myriad of sources.  It can be customized from reading speed, to font, to voice and text size.  Children with dyslexia or auditory-processing or vision impairments may find this app especially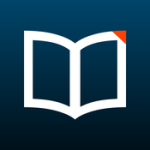 beneficial.  Students may access documents saved in Dropbox, Google Drive, and Evernote by connecting the app to these accounts.
This is a great tool to help children learn how to use adaptive technologies to achieve academic and personal goals.  According to an article:
"As the text is read aloud, kids can focus on comprehension and analysis, rather than struggling to get past the visual distortions printed text may present to them.  If kids are hearing their own work read to them, they can concentrate on improving their writing and ideas.  It gives kids the chance to read for enjoyment, which is so important for developing strong readers."
Ages: Grade school, middle school, high school
Price: Free lite version; full version is $9.99 
ModMath is a program that displays virtual graph paper for children to use to set up math equations.  Children can create worksheets by simply tapping in a cell on the graph paper to make a keypad appear.  As they enter equations, the program automatically aligns numbers and symbols in organized columns and/or rows so they are legible.  This makes finding solutions easier for children, especially for those who struggle writing legibly.  Problems can be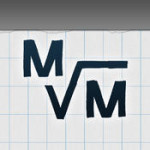 saved, emailed and printed.
Though typing equations isn't very engaging, students will likely enjoy using this technology over standard pencil and paper.  Students will not only practice math in the app, but also writing and motor skills.
Ages: Grade school, middle school, high school
Price: Free
All Toca Boca apps focus on open-ended, creative exploration.  In Toca Nature, children can build a natural environment with natural elements like trees, lakes and mountains.  They can then observe what happens as animals move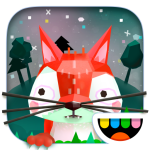 in and food sources become abundant.  Interaction is slow and calm, just like a peaceful walk in a tranquil forest, and will require some patience by the child.
There are almost no written instructions in this game, so children learn by doing and observing how their actions affect their creations.
Ages: Preschool, grade school
Price: $2.99
To find more expert-approved apps and games for your child, check out Tech Finder.